Food Trucks in Los Angeles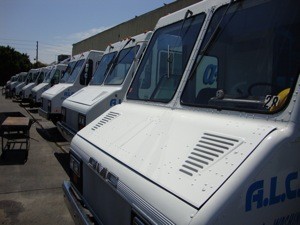 Share this:






Multiple trucks available. Standard kitchens include: deep fryer, 36" flat griddle, steam table, sinks, refrigerators, cutting boards, cold-line, coffee urn, prep area, storage, fresh and waste water tanks, warmer, external dry shelving, and drink bin (w/ ice).
Trucks come with L.A. County Health Permit, auto insurance, standard maintenance, commissary service, clean & load service, and optional walk-in fridge and freezer storage.
Please contact us for details.
Located In: 90015
Contact Truck Owner